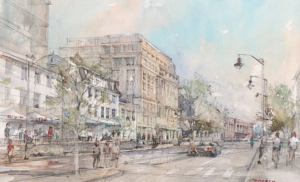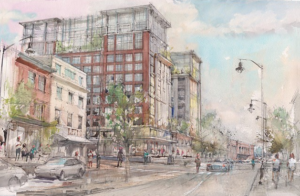 As New Haven inaugurates a new mayor and moves into a new era, the work of the New Haven Urban Design League is more critical than ever.
Some of our current projects include:
Seeking a full remediation, and preservation, of English Station
 Advocacy for a state transportation plan that prioritizes transit and supports transit-oriented development
 Advocacy for policies that will create high-quality affordable housing
 Pursuit of a preservation ordinance as part of sensible zoning reform
[Press conference calling for full clean-up of English Station.]
PLEASE SUPPORT OUR WORK BY CONTRIBUTING TODAY!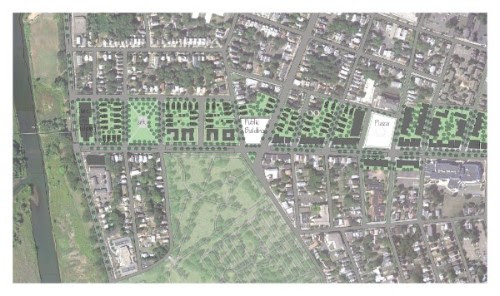 [Community-developed Master Plan for the Route 34 Corridor, 2010 – 2011
Courtesy of Yale Urban Design Workshop and the League]